RUFARO COMMUNITY, MASVINGO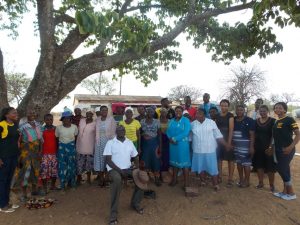 Mudiwa Foundation launched its Community Development Initiatives at Rufaro Primary School in Masvingo in October 2016. Participants in this workshop included community leaders, teachers and the parents of our beneficiaries. The Foundation strongly ascribes to the notion that "it takes an enlightened village to raise a child and therefore seeks to promote the best interests of the child in all its undertakings. It is beyond pivotal for our communities to understand the importance of educating the child, especially the girl child and to safeguard the future of our children. Our community development program runs under the tittle 'Mudiwa une Kodzero' as the Foundation takes a pseudo-legal approach to community development.
2. MUDZIMUREMA COMMUNITY, CHIHOTA
The team engaged the community at Mudzimurema in Chihota District. The community members mainly consisted of the parents of our beneficiaries, teachers and  members the School Development Committee.
The Foundation spelled out its community development vision, that is "empowering and developing communities to eradicate poverty". In view of this, community participation was of ultimate importance in gaining a better understanding of the community problems, particularly in line with the Foundation's mission of promoting the best interests of the child.